Janice McLeod was involved in Newcomers Club & a member of the Cumberland Presbyterian Church when she was living in Glasgow. Janice will be at the SCKCC on September 13, 2014, a Saturday from 1:00 pm - 3:00 pm to tell how she got started writing, then she will read aloud one of her short stories, & then sign books. Her new book titled "Bridges", short stories will be on sale at the SCKCC.


1910 Model "G" Reo Runabout
This car was purchased in Nashville, Tennessee for $650.00 in 1910. It was the first car in Warren County, Kentucky and was shipped via the L&M Railraod. Dr. W. C. Williams of Smiths Grove was the purchaser. Later, Harold Vaught bought the car at the estate sale of Mr. Harry Ennis in Bowling Green in 1976. The car is presently on display on the first floor of the lobby.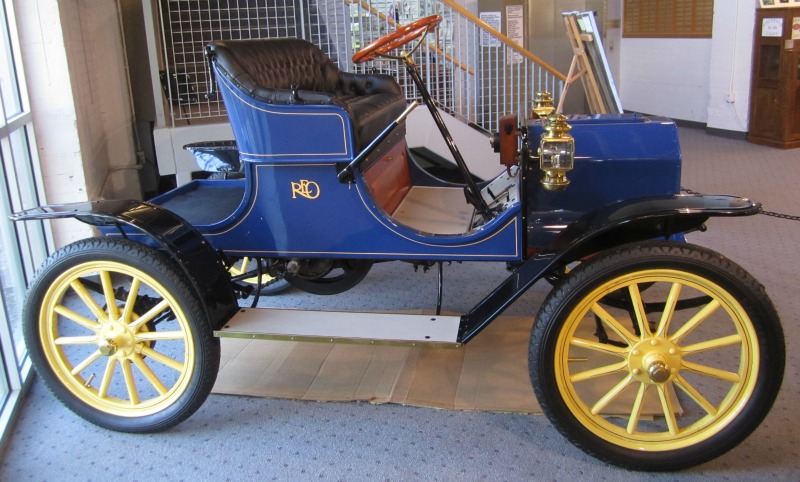 Please stop by to get your elongated pennies with our new machine! We have four different types, they are $1.00 each plus your penny.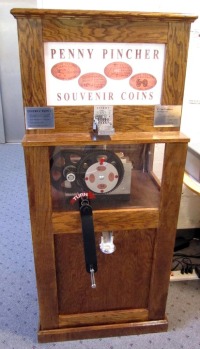 Here is what the pennies look like: